From 2018 to 2021, I oversaw projects across every aspect of the business — from brand to design to product to health to partnerships to enterprise.

In 2021 Headspace was named in Time Magazine's

Top 100 Most Influential Companies

. In 2020, one of '

America's Hottest Brands

' by AdAge. And one of the

biggest gainers of brand love

. I'm proud to have helped them achieve the following.

(1) We gave free subscription to

all unemployed Americans

during Covid-19. We also made it free for all US & UK healthcare workers and educators. And launched a free

Weathering the Storm

pack for anyone in the world who needed help.




(2) I refreshed their brand look, feel and tone with Kyle Beck and Tyler Hoehne. Evolving it to something more joyful, simple and iconic.

This was before:


And after: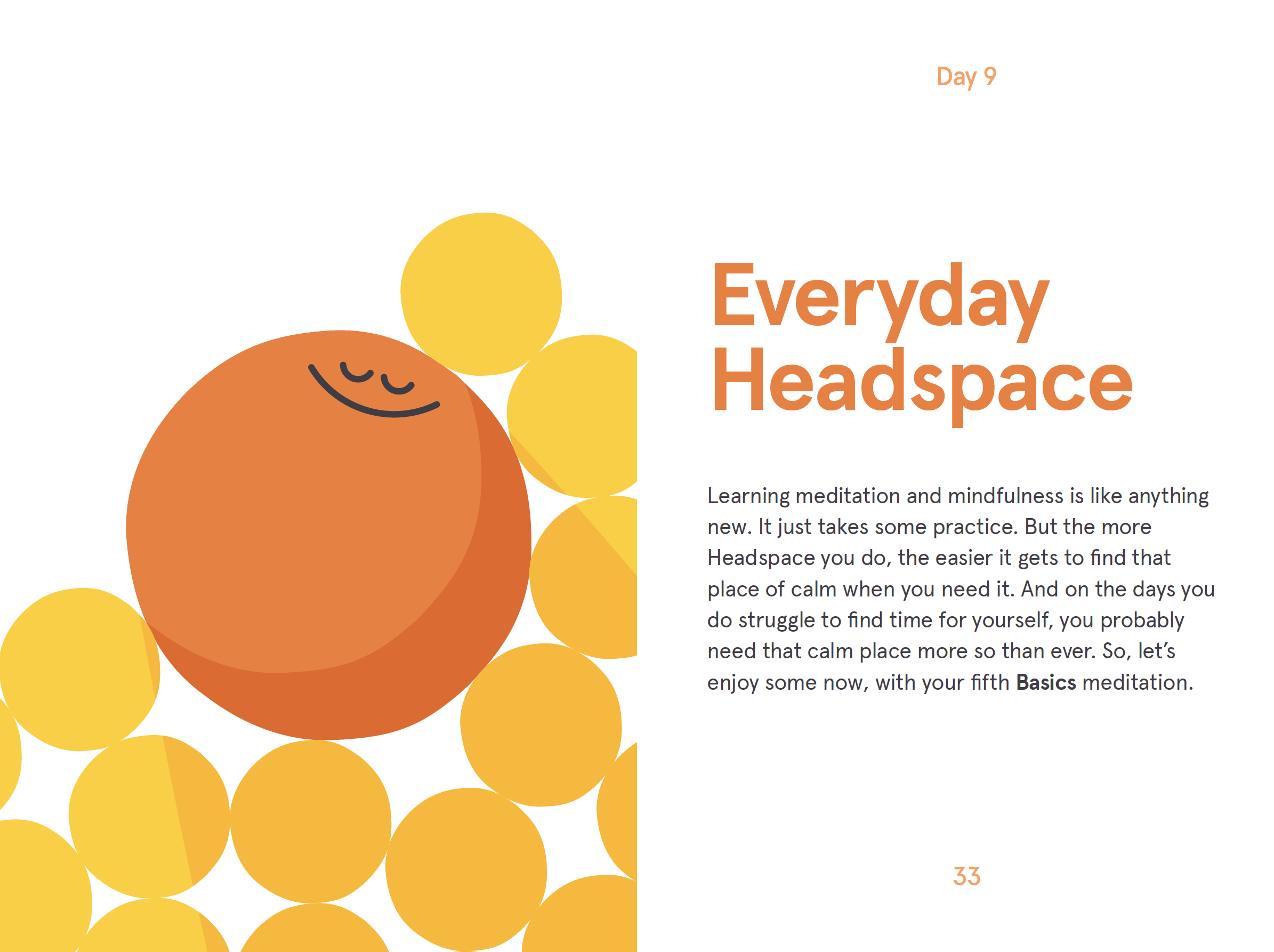 (3) We partnered with Snap to help create one of

Snapchat's first Minis

. Providing a hard to reach generation (90% of 13-34 year olds use Snapchat) with much needed free, and shareable, tools to help support each other's mental health.





(4) We created an interactive multi-day event in Pittsburgh. Working with artist Sebastian Kite. It featured a massive, inflatable bubble thing.

It launched Healthy Happy America — bringing Headspace's digital brand to the real world with an initiative to improve the health and happiness of America, one city at a time. It doubled brand awareness in Pittsburgh.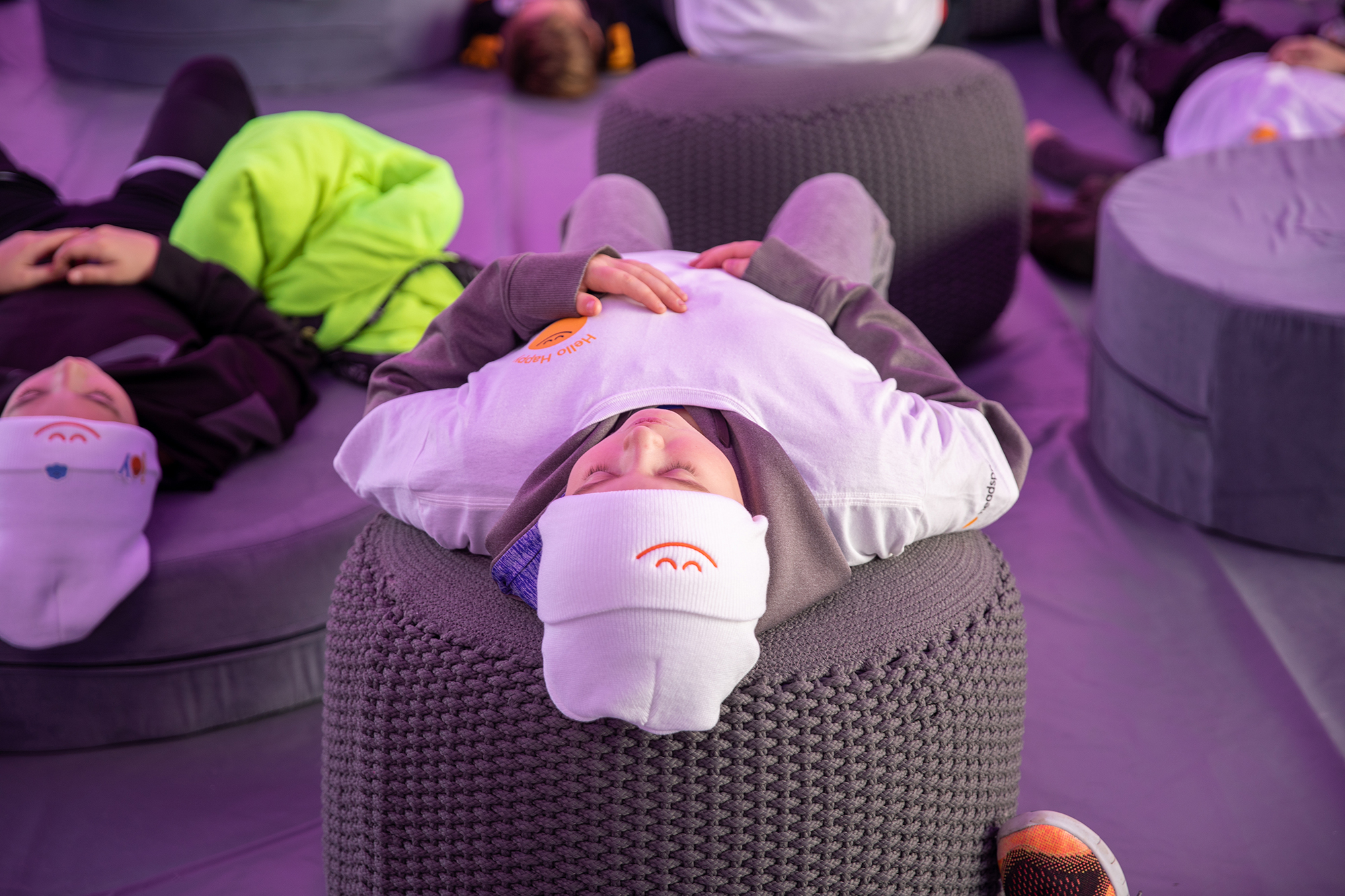 (5) We worked with Mike & Maaike to create the Headspace Pod. A joyful piece of furniture where people can experience Headspace — for use in public spaces, work places and hospitality.





(6) We evolved a new approach to reach those less inclinced to mindfulness.

Using real member stories,

to show how mental health is universal to all. This campaign was the first where we combined footage with Headspace's iconic illustration style. All credit to

David Hsia

&

Tyler Hoehne

for finishing this one off.